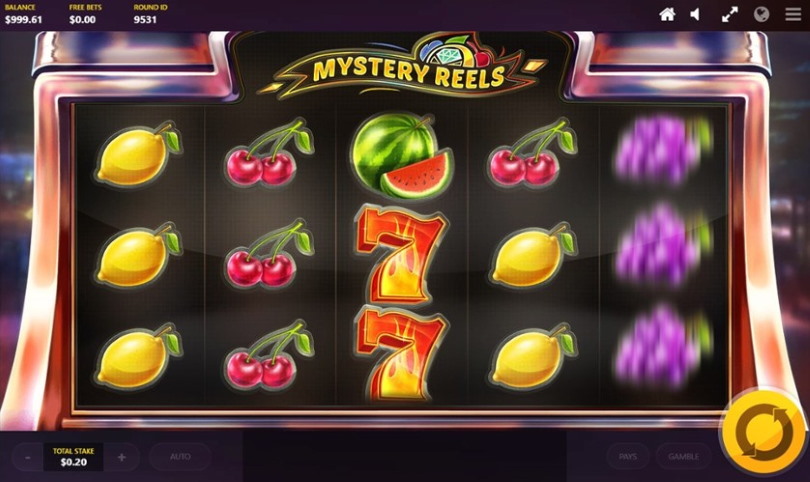 Everything You Need To Know About Mystery Reels Casino
Well, Mystery Reels is one of the most popular slot games. A lot of people are enjoying this game. The best part about this game is that it has a pretty easy user-interface. And for that reason, it's very easy to get into unlike other videoslots that may work differently.
Also, the design of this game is pretty elegant. While playing this casino, you will be visually enthralled. The looks of this game are classic, and it comes with fruits and bells. Therefore, you can already visualize the beauty of this game.
Moreover, if you play this game, you will get a lot of chances of winning. To be precise, you will be able to win this game 1000 times. The highest paying symbol that you will get in this slot is a bell, number 7, and juicy watermelon.
However, the thrill of this game will increase once the mystery symbol appears. Now, what is this mystery symbol? Well, you will get a number at the mystery symbol. And that number signifies how many times it will be cloned as it rushes across your screen. And after that, it will reveal what you will get from that mystery symbol.
How to play Mystery Reels
So, it is time when we must discuss how to play this game. Comprehending the gameplay will help you to play the game without any confusion. Well, the first thing that you have to do is to select a wager. And to do that, you have to click on the left button. And that you will get at the lower left side. There, you will get the option of choosing the amount between £0.20 and £20.
Also, you can opt for the option of the auto-spin. And after that, you can let it rise to 10 to 100 spins. Also, you can set the loss limits according to your preference. Or else, you can click on the gold spin button on the right and hope for the best results.
Well, while playing this game, you will find that there is no wild. However, you will find the multiplication of the matched symbols. Also, the mystery apple will increase the winning potential of yours. So, this is all the things that you need to know about this game.
Symbols that you will get in this game
Well, now we will discuss the tokens that you will find in this game. Knowing these symbols will help you to enjoy the game precisely. So, here are the symbols of this game that you must know.
Number 7
Bell
Watermelon
Grapes
Plums, oranges, and cherries
Special features
Now, let us acknowledge the unique features of this site.
Mystery symbols Well, we have already discussed that you will get a mystery apple symbol. It will float rapidly on your screen.
No limits– Another unique feature of this game is that there are no particular limits for this game. Therefore, you can play this game without any issues.
Bonus wheel– Well, the bonus symbols will help you to determine how many times you can spin the bonus wheel.
So, these are the things that you should know about Mystery Reels.